Description
Thai silk became famous thanks to Jim Thompson in the 19th century a time where local quality costumes were all made using 100% Thai silk. In the 1950's this luxury textile became world famous with businesses opening everywhere in Thailand. The production of our famous Thai silk begins with the Bombyx mori. The Bombyx mori is the tiny worm that comes from the eggs of a so called silk moth which in the process  generates small cocoons with their spittle on Thai mulberry trees. In later stage our locals in Chiang Mai start to separate the completed cocoons from the mulberry trees, then soak them in of boiling water in order to separate the silk thread from the caterpillar inside the cocoon. The  silk thread is later used to hand-weave our beautiful Thai silk fabrics. Our silk fabric is soaked in hot water and bleached before dyeing. We provide a variety of traditional colors. We hope you enjoy our fabrics.
MORE DETAILS:
Material: 100% Thai silk, 2 ply
Minimum order: 10 yards per color
Price: Shown price is retail and per one yard
Usage: Dress making, bag making, home decoration such as curtain and pillow cover
Quality type: A grade quality
Colors available: Various colors, please choose from drop down menu or if you need another silk color like orange, yellow, black, just contact us.
One lot of silk consist of 50 yards which means every 50 yards we would dye a new color.
Size: one yard is around 100 cm wide x 91.4 cm long
Real silk guarantee: We guarantee this is real silk 100% and made from silkworms producing sericin cocoons
Wholesale: Our Thai silk is provided for wholesale to retailers worldwide at low wholesale prices
4 ply silk (raw silk): We offer also 4 ply silk fabrics which is sold at similar prices.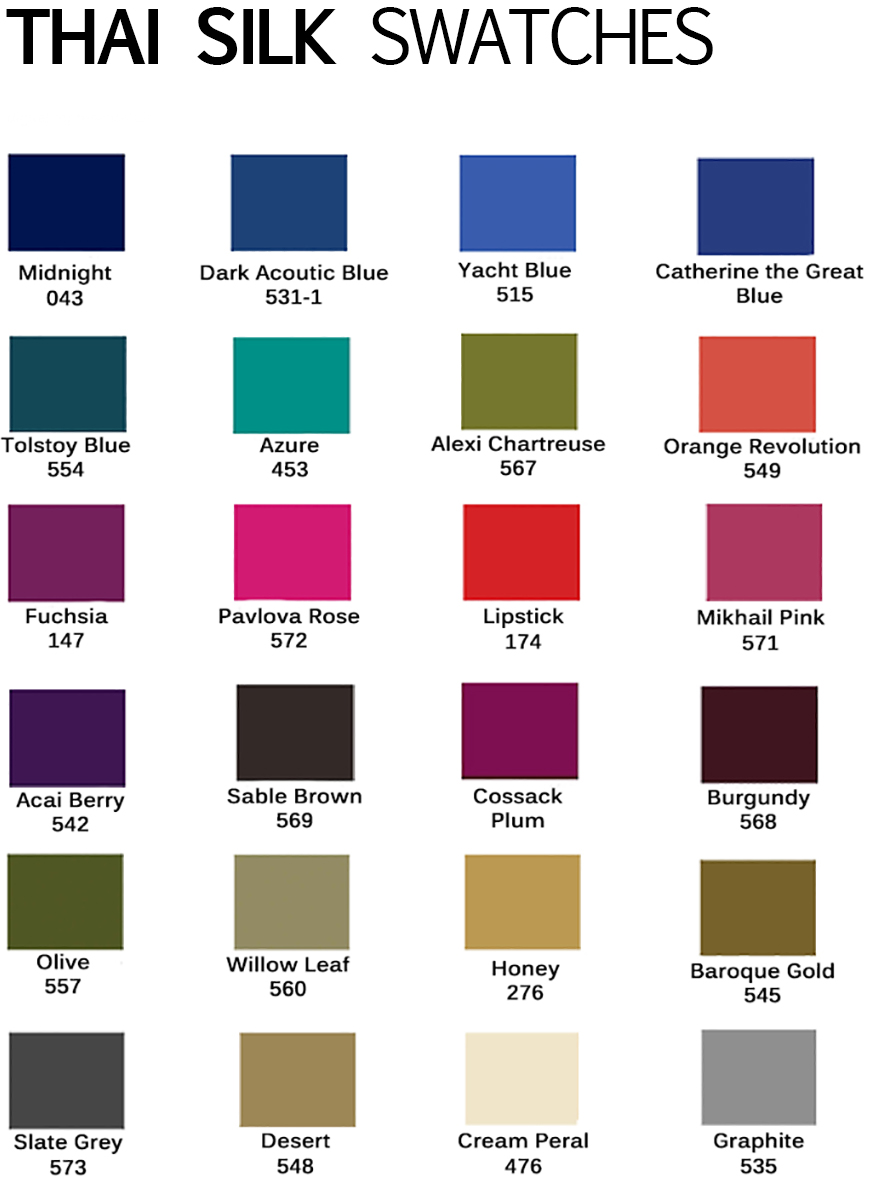 SaveSave
SaveSave
SaveSaveSaveSave
SaveSaveSaveSave
SaveSave