Description
The inside of this folio is featuring pocket holder for cards as well as silk corner holder for main cards. Hand-made silk invitation creation by Dennis Wisser.
Folio invitations is made available in all sizes and can be designed to suit all wedding themes, color and sizes.
Black wedding invitation folios are often ordered by our clients due to their classic and authentic look. If you prefer another color combination just send us your inquiry, we would be pleased answering your question.
Material: Faux silk
Color: Black
Style: Luxury invitation in black
Usage: To impress guest when sending out wedding + event invitations to them
Product Measurements: 6×6 inches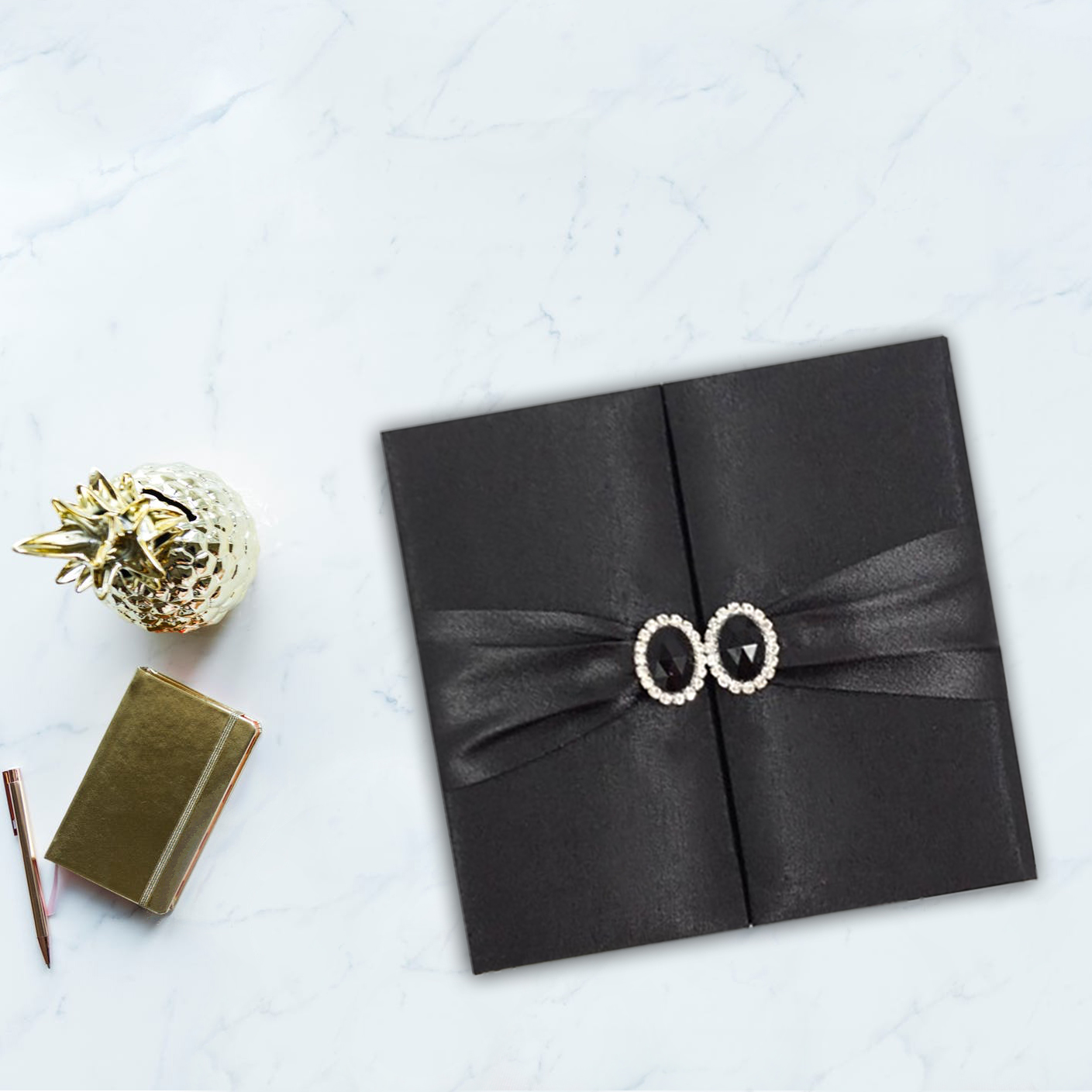 SaveSave